The world-famous "Rock" speakers

The Famous "Rock" Speakers, in New Hampshire Grey or Arizona Tan
Let's just say it, these Speakers really ROCK!!! There. Seriously folks, if you're looking for a truly professional solution for your outdoor sound application, this is it! A beautiful way to add value and enjoyment to a professionally designed landscape. Speaker wire included!

ONLY $139.99 ea!!!





Another award-winning design from Studio Acoustics, the famous "Rock" speaker has established a new standard in outdoor speakers. Whether for a theme-park, pool area, backyard, museum, or professionally landscaped estate, these durable speakers are your design solution! Featuring an 8" polypropylene woofer, and a 1/2" polydome tweeter, these high-quality, yet unobtrusive speakers are the crowning touch in your landscape. The truly high fidelity sound, with full, rich bass tones, is clear and transparent, without the internal resonances which often color the sound of enclosed speakers.
The Rock speakers are weatherproof, for years of trouble-free outdoor service, but sound so good that they are often incorporated into indoor systems. They look great as part of a "Southwestern", or other natural theme, and perform well in surround-sound and home-theater systems!
Including 30 feet of 18 ga. rubber-jacketed speaker wire, and protected by a two-year comprehensive manufacturer's warranty, the Rock speakers are available right now from FactoryDirect for the incredible price of only $139.99 ea! Add $14.96 for Packing, Shipping and Handling for a total, delivered to your door price of only $154.95 ea! (Don't worry, we'll cover any applicable sales tax!)




STUDIO ACOUSTICS - THE "ROCK" SPEAKER SPECIFICATIONS

SENSITIVITY:    90 dB/w/m 
FREQUENCY:      50 Hz - 20,000 Hz
IMPEDANCE:      8 ohms
TERMINALS:      Red(+)and Black(-), (easy hookup)
POWER RATING:  	60 watts rms, 100 watts peak (each speaker) 
DRIVERS:        8" weatherproof polypropylene woofer
                1/2" weatherproof polydome tweeter
ENCLOSURE:     	Durable, weatherproof, polyurethane structure 
                w/ realistic textured finish
FINISH:         Arizona Tan, or New Hampshire Grey
DIMENSIONS:     16" wide x 11 3/4" high x 11" deep
WEIGHT:         14 lb. ea. 
WIRE INCLUDED:	30 feet, 18 ga. rubber jacketed
WARRANTY:       Manufacturer's 2 year, full parts and labor






The Famous "ROCK" Speakers from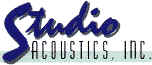 Click here

to order.